Van Ella Stout
After 3 months of speculation, I finally pour myself a pint of that Imperial Van Ella Stout. Well, it did not really churned out the way I expected to.
Not enough vanilla- I can barely taste any hint of vanilla.
Not enough Chocolate B Malt- Not malty at all. In fact, it lacks the density and complexity of a Stout. The stout turned out to be a Porter.
Not enough yeast!!!!!
Not enough time in boiling the wort.
In all this is a very lame ass brew.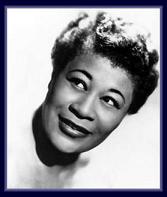 "Van" Ella Fitzgerald

I am looking forward to make Lemongrass Ale before the coming of Summer and its heat waves. Just hope that turned out to be okay.